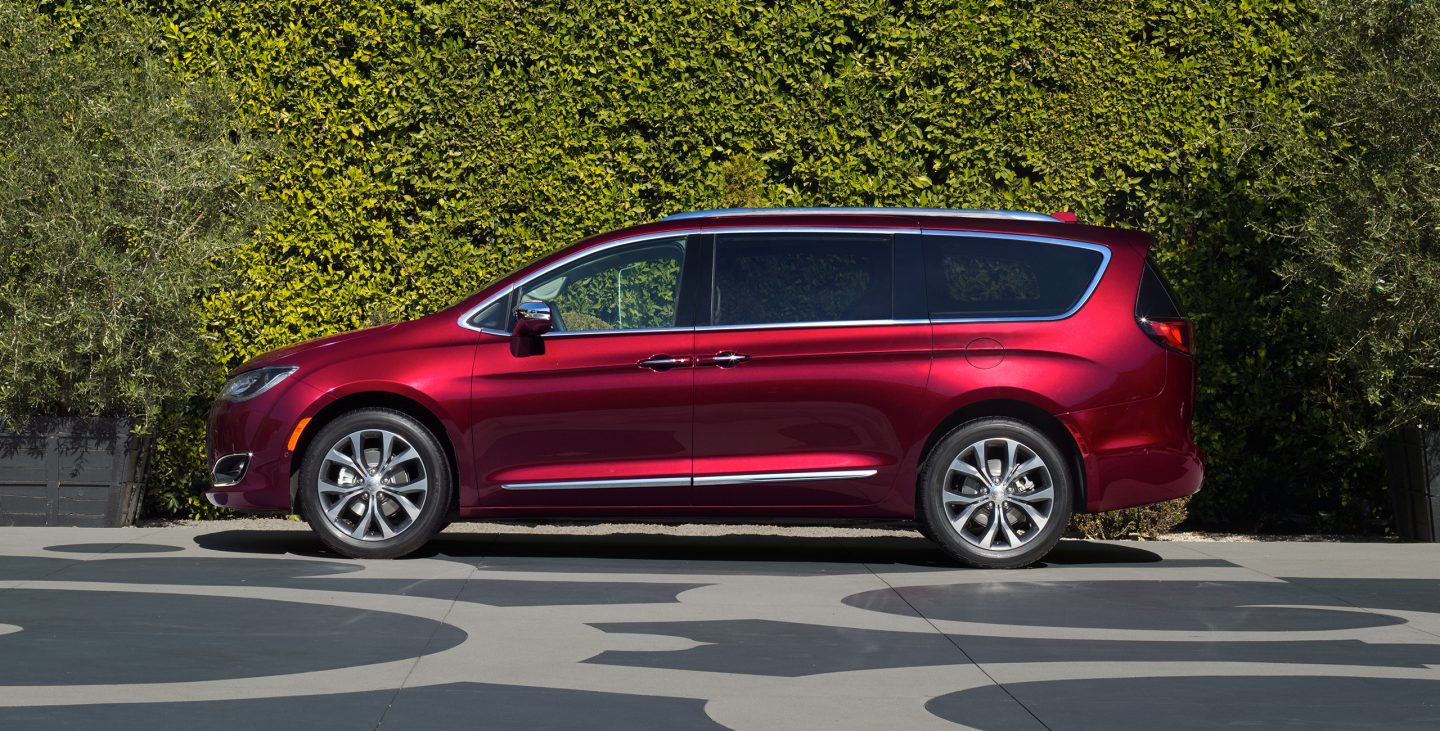 When you're in need of a new vehicle for the family, you'll be searching high and low for the vehicle that will best serve not only your needs but the needs of the rest of the gang. Thankfully, the all-new 2017 Chrysler Pacifica has made your search simple with its complement of features and near-universal praise from automotive critics. Recently, the 2017 Chrysler Pacifica was named the "Best Minivan" on Parents Magazine and Edmunds' list of the "10 Best Family Cars of 2017." Between the safety features, entertainment options and powertrain flexibility, you will be amazed to hear just what is offered with a new Chrysler Pacifica for sale.
Features You Want Are Found in the Pacifica
The 2017 Chrysler Pacifica awards have a lot to tell us when it comes to buying the best family cars. The Pacifica also won the WardsAuto 10 Best Interiors List in 2016, which just adds to the ongoing awards. You'll be able to understand why when you see the available premium Nappa leather trim and the seating for up to eight passengers!
When picking a family car, it is always wise to pick a model that is safety conscious. The Chrysler Pacifica has more than 100 safety and security features including blind-spot monitoring and side-mounted airbags. It has the highest safety rating in its class, which is just another great achievement to add to the list.
You don't have to sacrifice power to drive a family car. This Pacifica features the Pentastar® V6 engine that offers 287 horsepower and 262 lb.-ft. of torque. It also offers the best-in-class towing capability – another "best!"
Families will enjoy the all-new Uconnect® Theater rear-seat entertainment system. It comes complete with 10.1-inch HD touchscreens and Blu-Ray® players. You'll also receive dual HDMI inputs, wireless headphones, Bluetooth® remotes plus downloadable games and apps. Be sure you take advantage of the 12 free months of provided satellite service.
Ready to Drive the Best?
It's been proven that the 2017 Chrysler Pacifica is the best in many regards as well as the best minivan. When you are ready to find the best Pacifica for sale in Ohio, you need the BEST dealership to help you find what is right for you. Yark Chrysler Jeep Dodge Ram is equipped with the staff and inventory you need to find your perfect minivan. Come in or give us a call today and see what we can find for you.