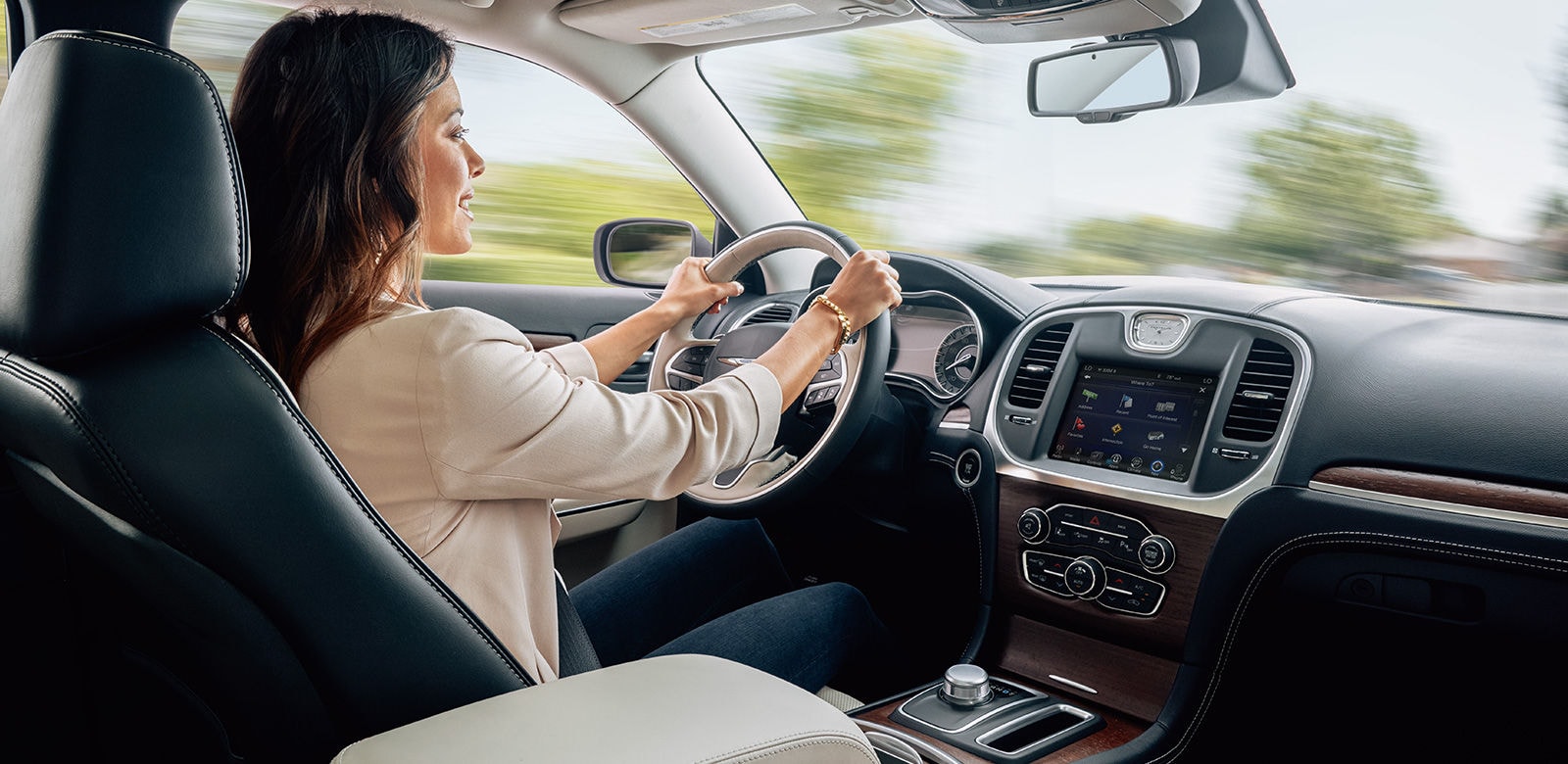 Sometimes, the journey is more important than the destination. When we get so focused on the end result of something, it becomes easy to miss important things along the way that help us get there.
The journey takes on a whole new level of meaning when you're driving the new 2017 Dodge Charger, Challenger, or Chrysler 300. Why is that? Because these exciting new cars feature 4G LTE network connectivity through advanced navigation systems that can help you remain informed, entertained and connected.
These Dodge and Chrysler vehicles offer navigation systems that utilize 4G LTE network connectivity designed to help improve the cars' user experience. If you live in the Toledo, Bowling Green, Monroe, Perrysburgor Maumee, OH, areas, connect and stay entertained online in a new car from Yark Chrysler Dodge Jeep Ram.
Unlock a World of Options with Network Connectivity
The 4G LTE network connectivity in a new Dodge Charger, Challenger or Chrysler 300 can help make your travels more entertaining and more enjoyable. Hands-free phone calls and texting help you stay connected while improving safety.
Turn-by-turn navigation instruction and points of interest along your routes can help you get there more quickly and can help you find fun things to do. The Dodge Charger, Challenger and Chrysler 300 also offer free trial packages that include vehicle health reports and an app that lets owners remotely lock, unlock and start their vehicle.
Entertainment for All Ages
Keeping passengers entertained in your new Dodge Charger, Challenger or Chrysler 300 is easier with the 4G LTE network connectivity. Kids of all ages can enjoy movies, video games and online entertainment. Stream Bluetooth® audio, listen to satellite radio or CDs and more with the help of the advanced technology in these vehicles.
Come see the future now in a Dodge Charger or Challenger, or Chrysler 300 at Yark Chrysler Dodge Jeep Ram.